INTERIOR ABSENTEE HOME WATCH:
Check the temperature of the home.
Flush or run all toilets and faucets (unless water has been turned off).
Turn on the kitchen sink disposal.
Inspect doors for signs of forced entry.
Inspect windows for signs of forced entry.
Check smoke alarms. Replace batteries when necessary.
Visually check for any sign of rodents and insects.
Check for signs of water leaks or water damage.
Check the Breaker Box for any tripped breakers.  Reset as necessary.
Check the function of the refrigerator and/or freezer.
Check the function of the sump pump, if applicable.
Start your cars, if requested.
Water indoor plants, as requested.
If a problem is detected and requires immediate attention, we'll contact you.
EXTERIOR ABSENTEE HOME WATCH:
Walk around the exterior perimeter of your home.
Visually inspect area for forced entry.
Pick up newspapers and fliers from your front door and yard.
Check the outside hose faucets.
Check the sump pump hose, if applicable.
Monitor landscaping
Perform visual inspection of siding, roof and gutters for obvious issues
Inspect for vandalism
Check exterior lighting
If a problem is detected and requires your immediate attention, we will contact you.
A Home Watch Inspection Checklist Report is completed during each Home Watch Inspection.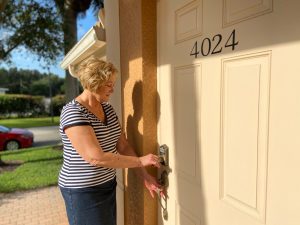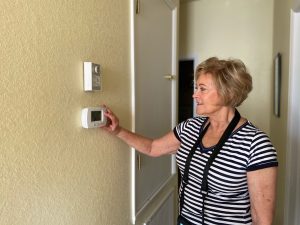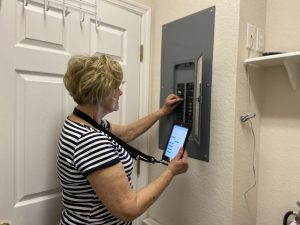 Our Home Check Reporting
Prestige Home Watch uses the HomeWatchIT reporting system.  We are able to set up a checklist customized to your home and preferences that we use at each visit.  Using this system, we are able to provide you a report that is GPS based and timestamped so you know when we checked.  Additionally our report will provide pictures of anything we find that requires your attention.  Please review the video for more information.
There will be times when you need the added touch to complete the management of your home while you are away.
Our specialty and concierge services are available to customers who need more than the standard home watch inspection.   The following are a sample of assistance issues starting at $45/hour.  Please contact us for a complete list of additional services.
Arrange pest extermination and termite maintenance
Seasonal opening and closing of properties
Grocery-shopping services
Monitor service crews or repair contractors
Book tickets for shows and entertainment
Arrange appointments
Notary Services
Mail management & forwarding
Transportation services and plus mileage
Package/parcel handling
Coordinate & monitor cleaning services, landscaping, snow removal, etc.
Coordinate Winterization
Coordinate window cleaning
Let Prestige help your home stay in the best condition so you return to the palace of your dreams.
Pricing
Each home and the needs of the owner is different.  There are several factors that go into a final price per visit.  We would welcome the opportunity to discuss  your home and your needs.
Additionally, our concierge services are charged at an hourly rate.
Contact Us For more information